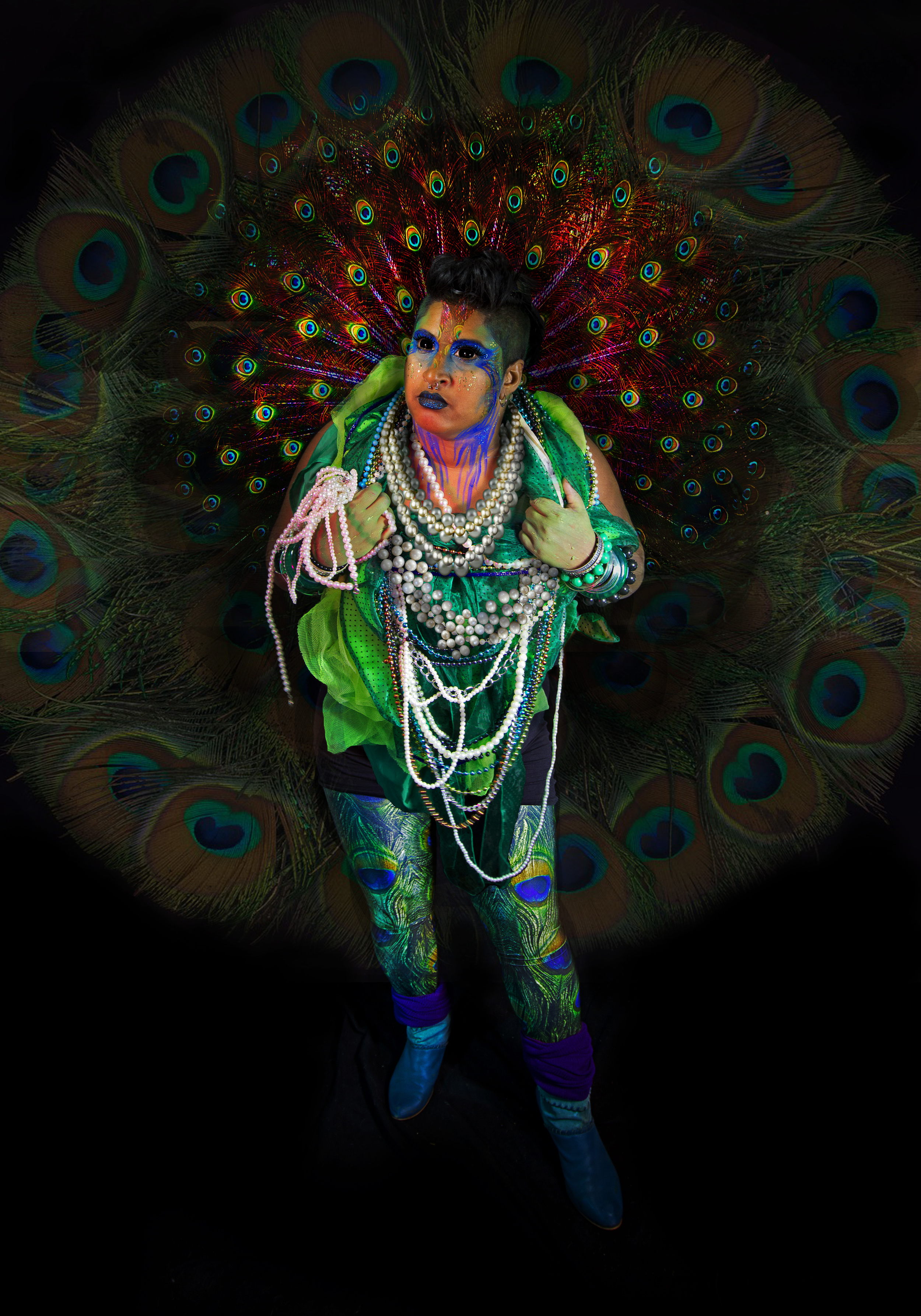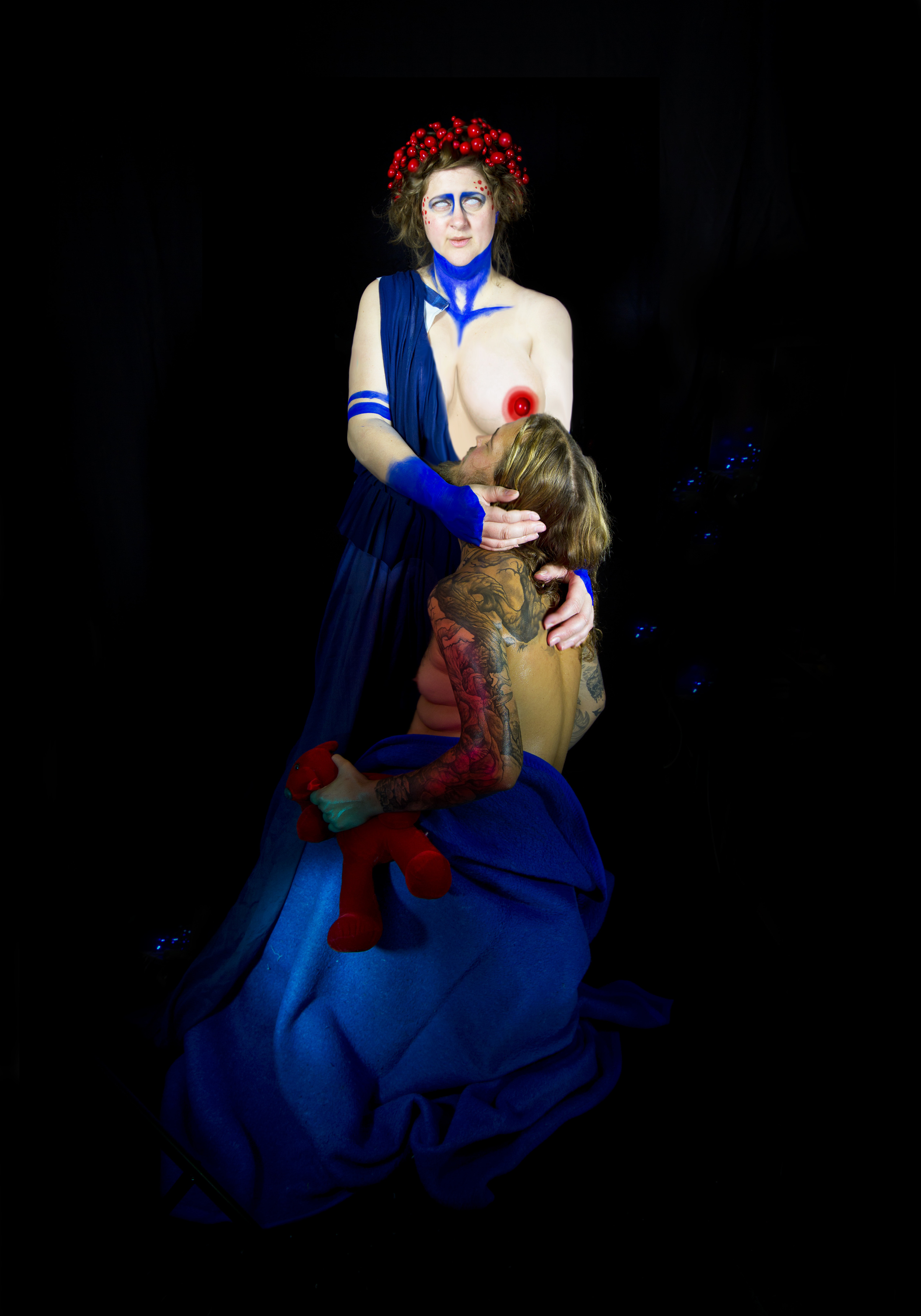 Men, "buhu" jag blev kallad ful
I løpet av et år samlet mjøen netthat mot feminister og kvinner som til slutt ble et dokument på rundt 50 sider.
Ut i fra dette dokumentet var det visse arketyper/karakterer hos kvinnen/feministen som utmerket seg og ble flittigere brukt enn andre av haterne.
The next, day..you are eaten alive.
En gruppe vanlige kvinner ble spurt om de ville ta del i prosjektet. Kriteriene var 1. Du må være feminist 2. du må stå for at du er feminist offentlig.
Every time I see them I'm afraid I'm gonna get killed.
Sammen med de kvinnelige feministene, og utifra de utpregede karakterene/kategoriene fra hatdokumentet, begynte mjøen og "leke" fram feministmonsterene.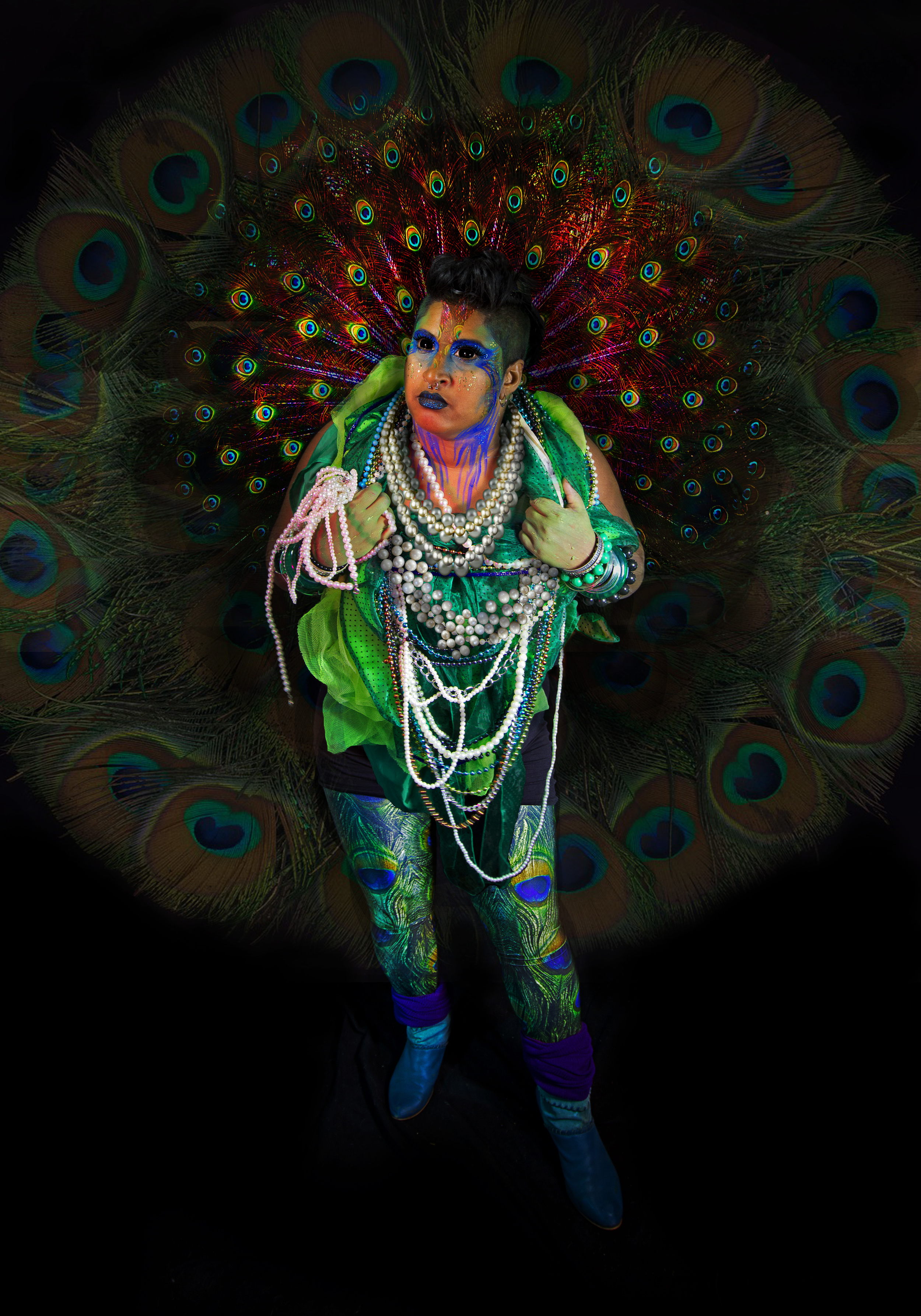 -this can be proven by the fact that one of the first questions a woman will ask you is where you work.
Det ble i første runde 7 fotografier, med tilhørende lydspor der deler av hatdokumentet blir lest opp med forvrengte stemmer, på norsk, svensk og engelsk.
Today feminists are witches.
Feministmonster fotoserien er en serie som vokser og flere og flere blir med på prosjektet.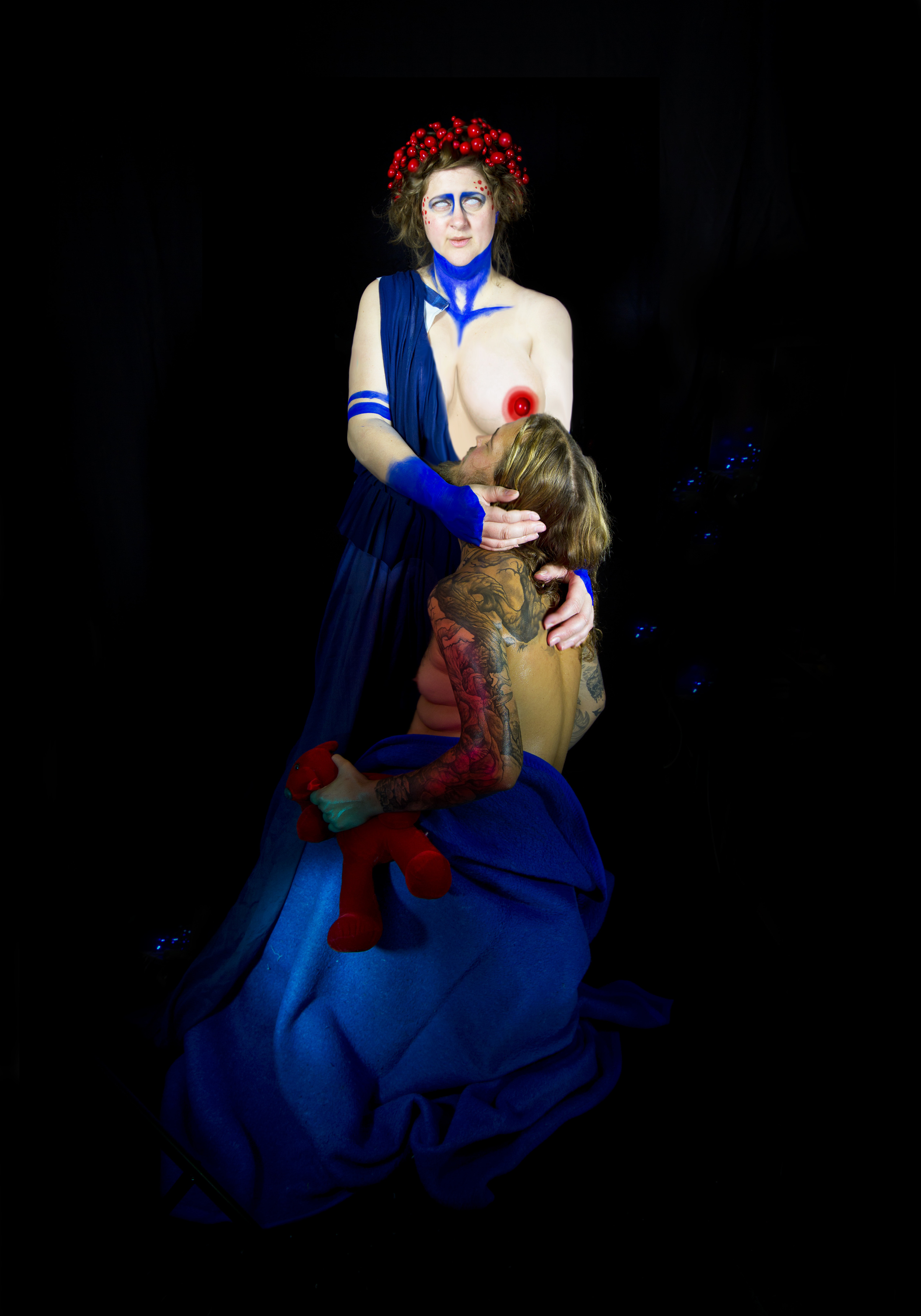 they chose to bat for the other side, so they shouldn't be allowed to reproduce.
Bildene viser så obskure, monstriøse, karakterer/arketyper og det hele er så langt fra virkligheten at det billedlig lett glir inn i en eventyrlig, nesten tegneserie aktig verden.
 
It must stop. It is the greatest threat to civilization.
Selv om Mjøen tyr til humor i denne serien for å beskrive absurditeten og den manglende bakkekontakten til hatet, så er dette et ekstremt alvorlig og voksende tema.